U of D Jesuit vs. Brother Rice Named Game of the Week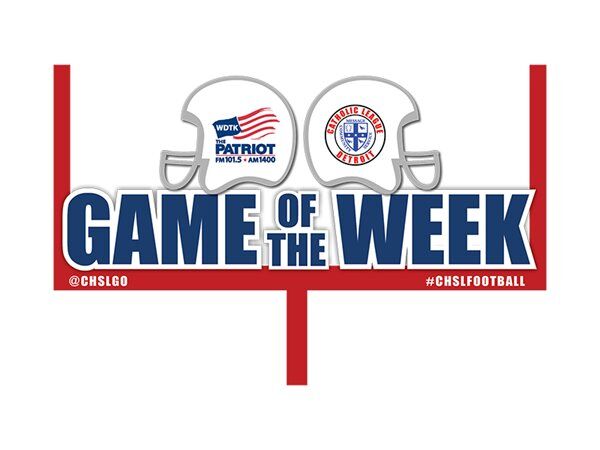 By Jeremy Otto, @JeremyOtto17
It's week three of the high school football season and we have a battle between two undefeated teams for our Catholic League Football Game of the Week. Tune in this Friday as Brother Rice hosts U of D Jesuit from their new home field Lawrence Tech University.
2019 marks the third straight season the Patriot will carry this Central Division and AA Division cross-over matchup. Brother Rice has taken both of those contests by a final of 28-0 in 2018 and 26-7 in 2017.
Brother Rice has had an impressive start edging out a tight 7-0 win over Utica Eisenhower in week one and a 53-3 drubbing of Windsor Holy Names last week. U of D Jesuit has also impressed capturing a 17-6 victory versus Roseville and a 40-3 triumph over Cranbrook.
Jeremy Otto and Chad Bush will bring you the call. Pre-game coverage kicks off at 7 PM. Be sure to stay tuned after the game for the CHSL The Drive Home Show. Brendan Johnson, Atif Lodhi and Gus Vanderdonck will take a comprehensive look at games around the Catholic League and the state.
Listen all season long on FM 101.5, AM 1400, patriotdetroit.com, TuneIn, and iHeartRadio. Follow us on Twitter (@CHSLGO) and Facebook (The Patriot Detroit FM101.5/AM1400 WDTK) for the most up to date information surrounding the game of the week.