U of D Jesuit at Father Gabriel Richard Named Game of the Week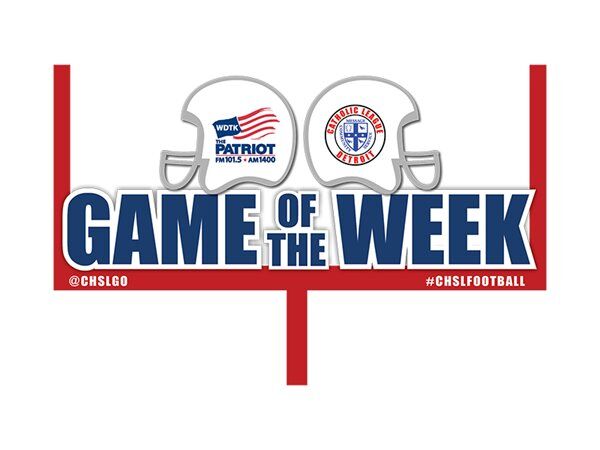 By Jeremy Otto, @JeremyOtto17
It's week 6 of the high school football season and our Catholic League Football Game of the Week features two of the best teams in the AA division as the U of D Jesuit Cubs face the Father Gabriel Richard Fighting Irish from Eastern Michigan University.
Gabriel Richard (4-1) has had a resurgent start to the year coming off a tough 2018 campaign where they finished with a 2-7 record. Last season marked only the second time in the last 12 years that the Fighting Irish missed the MHSAA playoffs. U of D (3-2) snapped a two game losing streak last week by taking down Divine Child 32-0.
The Cubs check in atop the AA division standings with a 2-0 record in conference play followed by Divine Child who dropped to 2-1 after Friday's loss. Richard's lone league contest thus far was a 28-24 loss to Loyola in week 4.
Jeremy Otto and Chad Bush will bring you the call. Pre-game coverage kicks off at 6:30 PM. Be sure to stay tuned after the game for the CHSL Drive Home Show. Atif Lodhi and Gus Vanderdonck will take a comprehensive look at games around the Catholic League and the state.
Listen all season long on FM 101.5, AM 1400, patriotdetroit.com, TuneIn, and iHeartRadio. Follow us on Twitter (@CHSLGO) and Facebook (The Patriot Detroit FM101.5/AM1400 WDTK) for the most up to date information surrounding the game of the week.