Detroit Catholic Central vs. Toledo Whitmer Named Game of the Week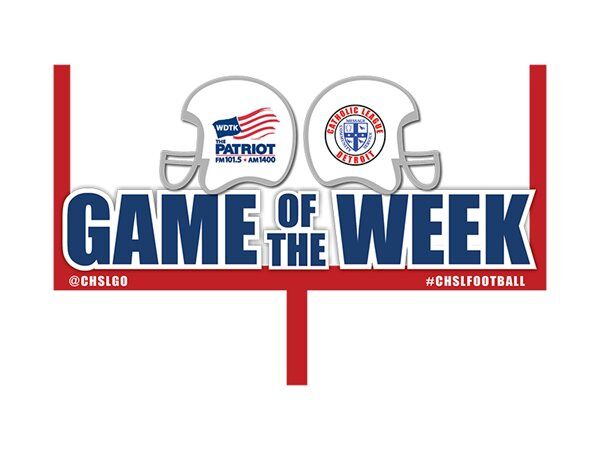 By Jeremy Otto, @JeremyOtto17
It's week two of the high school football season and we have a Michigan vs. Ohio border battle for our Catholic High School League Football Game of the Week. Tune in this Friday as Detroit Catholic Central hosts Toledo Whitmer.
This marks the sixth season in a row that the Shamrocks and Panthers will square off in week two. Catholic Central took care of business last year on the road with a 35-7 victory. 2017 featured a tight battle with Whitmer edging out the win 14-7 in a game that also aired on the Patriot.
Catholic Central picked up an impressive win over the reigning Division 2 State Champions, Martin Luther King, last week 24-22. The Shamrocks stormed out to a 24-0 lead and held-off a late game rally by the Crusaders. Cole Price sealed the win with an interception. Toledo Whitmer notched a blow-out victory over rival Toledo Start 48-0. The Panthers ended each of their first six drives with a touchdown.
Jeremy Otto, Sean Baligian and Atif Lodhi will bring you the call. Be sure to stay tuned after the game for the CHSL The Drive Home Show. Brendan Johnson and Gus Vanderdonck will take a comprehensive look at games around the Catholic League and the state.
Listen all season long on FM 101.5, AM 1400, patriotdetroit.com, TuneIn, and iHeartRadio. Follow us on Twitter (@CHSLGO) and Facebook (The Patriot Detroit FM101.5/AM1400 WDTK) for the most up to date information surrounding the game of the week.