Bishop Foley vs. Everest Collegiate Game of the Week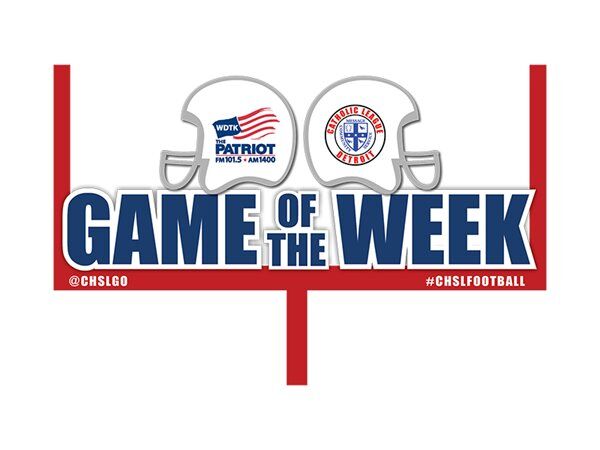 By Jeremy Otto, @JeremyOtto17
It's week four of the high school football season and we have a battle between two undefeated teams for our Catholic League Football Game of the Week. Tune in this Friday as Bishop Foley hosts Everest Collegiate.
Both teams have raced out to an undefeated start. Bishop Foley checks in at 3-0 with a most recent win over Burton Bendle 52-28. Everest Collegiate boosts a 2-0 record coming off an open week in their schedule having beaten Lutheran Northwest 45-6 in week two.
Quarterback Braden Mussat has raced out to an impressive start for the Ventures collecting 845 yards and 13 touchdowns. Clayton Cornell has been on the receiving end of 8 of those scores. John Suran has been a force on defense in the first two games for the Mountaineers collecting 15.5 tackles, 1.5 tackles for loss, and a fumble recovery.
Jeremy Otto and Chad Bush will bring you the call. Pre-game coverage kicks off at 6:30 PM. Be sure to stay tuned after the game for the CHSL The Drive Home Show. Brendan Johnson, Atif Lodhi and Gus Vanderdonck will take a comprehensive look at games around the Catholic League and the state.
Listen all season long on FM 101.5, AM 1400, patriotdetroit.com, TuneIn, and iHeartRadio. Follow us on Twitter (@CHSLGO) and Facebook (The Patriot Detroit FM101.5/AM1400 WDTK) for the most up to date information surrounding the game of the week.